For the entire law is fulfilled in keeping this one command: "Love your neighbor as yourself." (Galatians 5:14 NIV) Create World Class Artwork and Provide Your Expertise With a Smile.
Biography
Lewis R Freitag III is a professional printmaker and the creator of Black Rhino Artwork. He started as an architectural photographer, digitally manipulating his images as a hobby. Architectural, landscape and abstract creations are his favorite types of artwork. He has been awarded numerous awards for his gorgeous creations, and his work has been published in magazines globally. He is a Curator and an Artwork Judge. His work is distinguishable by his photography's original and creative manipulation into digital paintings enhanced to be large canvas prints. He designs artwork to create experiences that connect people to art, ideas, and others. He believes creativity is a defining human characteristic everyone should have access to. He presents his architectural and abstract concepts, designs, and artwork from North America online to the World to inspire, sustain, provoke discussion, and engage and reflect multiple audiences. He speaks life into all hearts, minds, bodies, and souls and provides world-class service and his expertise with joy and a smile. The extraordinary imagery, deep rich colors, large scale, and execution of his canvas prints make them particularly desirable, rare, and essential pieces of work. Similar works by close contemporaries, such as Andy Warhol and Roy Lichtenstein, have exceeded $50 million at auction.  
Raised in Freedom Township, Ohio, he has traveled around the United States and settled in Pittsburgh, Pennsylvania. He has five beautiful sisters, a few brothers-in-law, and several nieces and nephews. He is married to the love of his life beautiful Trinidadian wife, Elizabeth, a renowned and brilliant author! Growing up wasn't easy as he came from a broken and dysfunctional home. When he was nineteen, he went into the Air Force shortly after his parents' divorce. After the military, he traveled and took photographs of cities and landscapes around North America, the beautiful masterpieces you can purchase today. So allow our art collection to take you on a fantastic journey. Discover new masterpieces. Let art move you and get inspired!
One day, his dream is to travel and create fantastic abstract and architectural artwork abroad of cities and landscapes throughout the World. He has learned to put God first, above everything else, then watches the rest fall into place in God's time. He attended University for Graphic Design and used the skills learned to process and perfect images to become the masterpieces they are today. 
Influences
Picasso, Robert Frank, Sarah Ann Loreth, Alex Stoddard, Blue, Andy Warhol, Vincent van Gogh, Leonardo da Vinci, Jackson Pollock, Salvador Dalí, Claude Monet, Yayoi Kusama, Roy Lichetenstein, Banksy, Jeff Koons, Takashi Murakami, Damien Hirst
Education
2019-2027

GRAPHIC DESIGN/FINE ARTS PITTSBURGH, PA, United States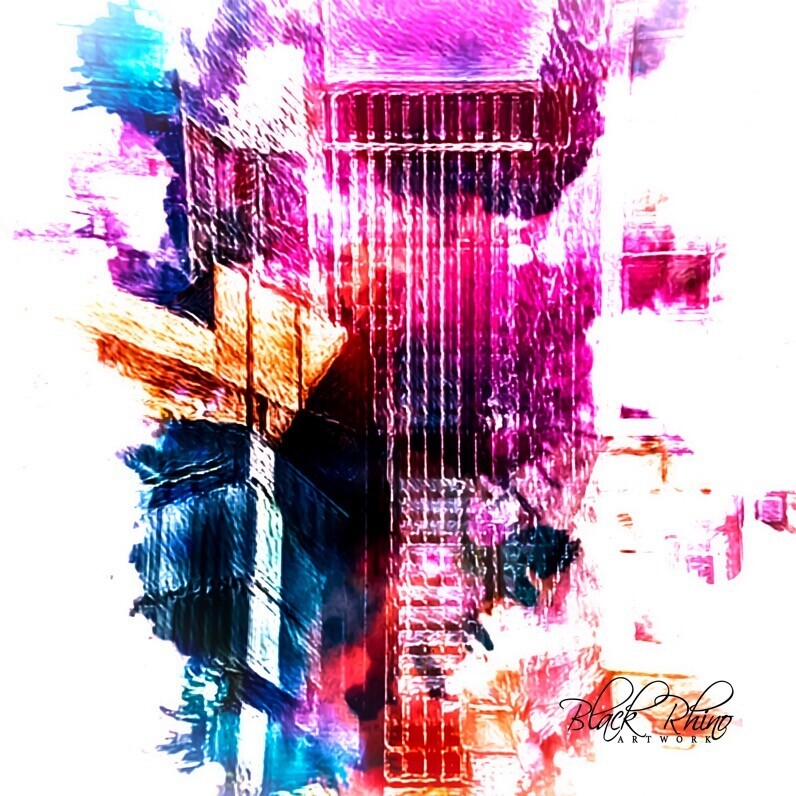 The artist at work